Building a Community of Support: Queer and Ally Volunteers Unite To Celebrate LGBTQ History Month With Back-2-School Kits and Notes of Inspiration for Students 🏳️‍🌈 🏳️‍⚧️
June 13, 2023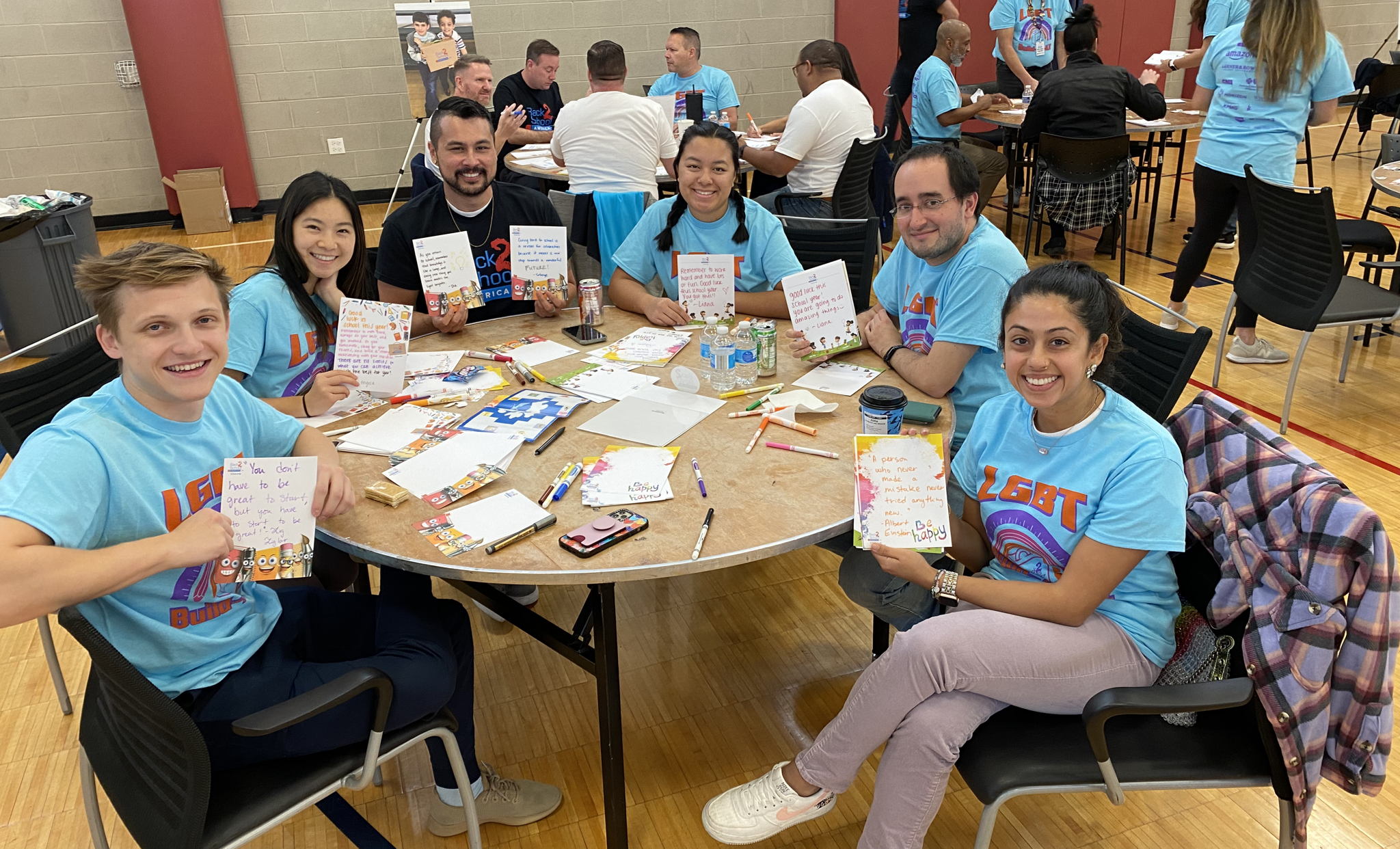 WHEN: Friday, October 13, 2023 • 8:00 AM – 4:00 PM CST
WHERE: Center on Halsted | 3656 N Halsted St, Chicago, IL 60613
WHAT: LGBT Build-A-Kit Event 
---
Back 2 School America, the Chicago-based nonprofit renowned for its Build-A-Kit program that provides vital school supplies for students in need proudly announces the return of their LGBT Build-A-Kit (Volunteering) Event on October 13, 2023, from 8am to 4pm CST, hosted at the Center on Halsted – ​ Chicago's Lesbian, Gay, Bisexual, and Transgender community center. 
Queer volunteers and allies will strive for a goal of building 1,500 kits and also include uplifting Notes of Inspiration placed in each kit – encouraging students never to give up, and though some days may feel bad, they'll eventually get better.
"The LGBT community always answers the call to help others in need, especially when it's underprivileged students, and providing them with hope and inspiration. This event is much more than building kits; it's helping to build a student's self-esteem, giving inspiration, and letting them know that regardless of who they are or how tough things are right now, it will get better." ​
​​ ​ ​ ​ ​ ​ ​ ​ ​ ​ ​ ​ ​ ​ ​ ​ – Matthew Kurtzman, CEO, Back 2 School America.
🏳️‍🌈 2023 Sponsors 🏳️‍⚧️
Comcast, Michael Leppen, McGuirewoods, Wintrust Bank, Starbucks Ferrara Candy